Tasting Tuesdays
August 14th, 2014
(Not to be confused with Tasty Tuesdays, though he will be grilling for at Stumptown.)
There's a lot of good food around Berkeley & the Bay.  So much so, it's almost silly.  Hell, we can smell Chez Panisse from here.  And if you've had our burgers or wings, you know we're no slouches ourselves when it comes to pub fare.  On top of that, the Bay is arguably the birthplace of craft beer as we know it (we've been here since 1986, and on a related note, get the hell off our lawn).
Why are we blathering on about this?  Because we're gonna start working a little more closely with these small companies that keep the Bay at the forefront of the food (and beer) scene.  Every two weeks, we'll bring in a different local food purveyor and pair five or so of their offerings with house-brewed Triple Rock beers.  Popcorn?  Salads?  Pastries?  Empanadas?  Chocolates?  Custards?  Chicken Wings?  Yes.
We're starting off on Tuesday, August 26th with POP Mama POP, out of Pleasant Hill.  We'll be taking five varieties of POP Mama POP popcorn and pairing them with five of our house-brewed beers.  Low-key, simple, tasty, but you'll learn a thing or two about beer pairing so you can pretend to know what you're talking about next time you host a dinner.  Plus, we're going all-vegan with this one.  Your $25 ticket (plus taxes, fees, and a blood sample) gets you five portions of popcorn and five 9oz servings of paired beers.  Event's at 7, but ticketholders can take a brewery tour either before (6:30) or after the pairing (each limited to 13 people).  During the pairing, you'll hear from Pop Mama herself as well as our thoughts on the pairings.
Go ahead and click here for your tickets: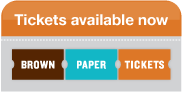 We already have some more vendors lined up, including Native Baking and Nosh This, so you're gonna want to keep an eye on this series.    Hell, do you have a favorite local food company you'd like to see paired with us? Let us know!
A Good Hop and an Ale for ALS
July 16th, 2014
First things first- tonight we're heading to The Good Hop.  Drake's & Faction will be there, too, as it's an All In The Family event- TGH owner Melissa Myers used to work at Drake's, Faction co-founder Rodger Davis used to work at Triple Rock & Drake's, and, of course, our co-founder John Martin co-owns Drake's.  The real story in all that is that  after all that, we're still apparently not sick of each other yet, hence this event.  Between the three of us, we'll be taking over all the taps of the new joint.  Jesse'll be there to rep Triple Rock, and he can tell you all about the beers we're pouring- IPAX, Dragon's Milk, Handshake Pils, Bug Juice and SHE Comet, and Leadbelly.
"Leadbelly? Sounds familiar."  Sure does, skippy.  We made it last year for the Ales for ALS campaign, and we're doing it again this year.  It was released at the pub last night, it'll be at the Good Hop tonight, and it'll be at the Ales for ALS Fest, hosted by Faction on July 26th.  A dollar of every pint sold goes back to ALSTDI, the world's foremost ALS research group.  Last year, this program raised almost $200,000, with 45 breweries participating. This year, 69 breweries participated, across 22 states, so we're hoping for an even bigger return this year.  The beer itself is a stripped-down pale ale- nothing but two-row & the ALS hop blend, and it clocks in at 5% ABV.
In non-disease-curing beer news, the Single Hop Experience marches on, with SHE Comet out now.  This blend is quite pungent, with notes of citrus and a bunch of dankness to it (Jeff Kimpe says it "smells like downtown Berkeley").  This guy's also on tap at the pub, and will be at the Good Hop tonight, as well as the Ales for ALS fest.
New beer series & new beer fests
June 12th, 2014
We're one of America's first brewpubs, and as such, we definitely can trace our roots back to the Old Country, where beer was mastered and Prohibition never sullied the history books. This next month, we're gonna be embracing that lineage a little more than usual, as our lager series takes off and the World Cup dominates the telly.
First up in the lager series is Handshake Pils, clocking in a 5% ABV and 38 IBUs. This upcoming pilsner was brewed with the finest German Pilsner malt, Czech Saaz Hops and workhorse of a yeast strain, as well as a splash of water from Hetch Hetchy, our extended handshake to the City. Following Handshake Pils will be a string of house-made lagers, including more pilsner, a dunkel, and marzen, and whatever else strikes head brewer Jeff Kimpe's fancy.
Not into lagers? Fair enough. The beauty of beer is that there's a little something for everyone. Alongside the lager series, our Single Hop Experience soldiers on, with SHE Equinox and SHE Comet. These beers are American pale ales brewed exclusively with the hop in the name, giving you a beer that's equal parts entertainment and education, as you get you smell & taste the nuance of the featured hop without having to get yer hands all green and gunky like we have to.
Next up, the World Cup has arrived, and while baseball is America's pastime, sports-induced beer definitely gives soccer a seat at the table, even if we refuse to actually call it by its name.  The full schedule is on the FIFA site (don't forget we're on Pacific time), and we'll be holding normal hours throughout the tournament (no 9am IPAXes, sorry), and will be showing all the games with the sound on.


New Triple Rock server uniforms for the duration of the games
In other news, we'll be hitting the road a few times in the coming month.  First off, we're headed to the Oakland Zoo on June 21st. Partially to find an origin story of Monkeyhead, but also for the 22nd Annual Walk in the Wild, an "epicurian adventure" of a fundraiser for the Zoo, with a fairly ridiculous list of East Bay food & drink vendors on site to make even the boring animals interesting.
Following that, on July 7th, will be the 14th Annual BreastFest at Fort Mason in San Francisco, one of the biggest & most prestigious beer festivals in San Francisco year after year.
And at the end of July, we're gonna head to some joint named Faction Brewing in Alameda for Ales for ALS on July 26th.  We made SHE Leadbelly last year for this event & served it at the pub, but this go-round, Faction's gonna be hosting us along with 15+ breweries from all over.  Taking the Ales for ALS hop blend donated by HopUnion, the participating breweries will be putting their own spin on the blend by making their own unique beer from the common starting point.
Firestone-Walker Invitational & Eats, Beats & Brews
May 29th, 2014
For the most part, you're going to find Triple Rock beers at Triple Rock.  Sure, we send a few kegs out to bars & restaurants, but even that's mostly because Head Brewer Jeff Kimpe doesn't wanna come all the way in to work to drink on his days off.  But in general, Triple Rock brews stay put.  Beer's never gonna taste better than when it's poured straight from the bright tank.
This weekend, however, is an exception.  We'll of course be pouring at the Rock, but we're branching out this week to a couple of pretty kick-ass events, if we do say so ourselves.
First off, on Saturday, Jeff & the crew are headin' down south to one of the big boys' backyards for the Firestone-Walker Invitational Beer Festival.  Yeah, that's right… someone invited us somewhere.  As this is one of the most prestigious events on the West Coast, we're bringing our A game, as befitting one of America's original brewpubs.  On tap will be two of our newest seasonals- Small Talk NorCal Bitter & Bent Ear, a one-off pale with tropical & citrus notes, and we'll also have two versions of our Sante Adairius collaboration, Cellarman Saison.  One of 'em's a regular keg of the collab, squirreled away since SF Beer Week, and the other's a soured version aged in red wine barrels (you may remember both from Sour Sunday).  Considering Paso's probably gonna hit the 80s on Saturday, you're gonna want to come by early, because these babies will not last long.
Then on Sunday, we'll make it almost all the way home- a grueling quarter-mile from home, on Center Street, for Downtown Berkeley's Eats, Beat, and Brews.  Occuring every Sunday in June, this ongoing event is gonna shut down Center St and show off what downtown Berkeley has to offer, without you having to Frogger yourself back & forth across the street.  Michelle & the crew will be pouring Tumblewheat- our Bavarian-style hefeweisen, Cuauhtemoc's Kiss- our Long Shot-winning spiced stout, and our classic English pale, Pinnacle.  And with a little luck, we'll be pouring from our classic 1952 Chevy truck we've probably told you to stop climbing on a Thursday night or two.  The party runs from noon to 6pm this Sunday, June 1st, surrounding at Center & Shattuck.  And don't worry, it's not just beer.  Eats, Beat, and Brews will feature, well, eats, beat, and brews, both from our downtown Berkeley neighbors and from other restaurants & breweries from the East Bay.
Session Fest & American Craft Beer Week
May 13th, 2014
Back in 1986 when we started, "session beer" wasn't really a thing.  Probably because "imperial" wasn't a thing, either.  Pretty much all there was was a sea of light American lagers, and then a handful of us little guys churning out the beer WE wanted to drink.  Craft beer, as anyone reading a brewpub's blog would know, has come a long way since the 80s. We're forever pushing the envelope on IBU, ABV, and even SRM.  But hey, sometimes that's not what you want.  It's the classic American dream of a Saturday afternoon… watchin' the ballgame on a black & white TV in the garage with the door open, getting a pizza delivered directly to your chair, and washing it down with a beer or seven.  Now… unless it's the ALCS, you're not going to want that beer to be 9%, lest you pass out by the Seventh-Inning Stretch, a move even more shameful than the Wave.

That, dear drinkers, is where session beer comes in.  All the body, flavor, and aroma you'd expect from a well-crafted California beer, but with the ABV dialed down to something a little more manageable.  And the biggest celebration of such beers?  The NorCal Session Fest, whose second iteration comes this Saturday down at Jack London Square.  We'll be among the 35+ breweries pouring, and we're bringing two beers we brewed especially for Session Beer Month:
Small Talk Nor-Cal Bitter: Small Talk is not afternoon IPA or an evening IPA or a session IPA. Small Talk is a Nor-Cal Bitter. 3.8% ABV & 35 IBUs. All the hop flavor that you have come to know and love but at a mere 3.8% ABV. Think about how productive you'll be tomorrow at work. And think about the coherent conversations you will have while knocking back a Small Talk. Drink it for your boss. Drink it for your friends. Drink it for the sake of good conversation.
Bent Ear Summertime Pale Ale: Citrus galore! Citrus and subtle tropical fruit make for a perfect summertime combination. Sit back and bend your friends' ears all summer long, or at least as long as this summer treat is available. 4.8% ABV & 55 IBUs.
•••
By the by, it's also
American Craft Beer Week
.  Granted, around the Bay Area, it's pretty much always Craft Beer Week, but this is a chance for the industry as a whole to celebrate how far we've come since the first time mustaches were popular in Berkeley, and to show off to the rest of the country that beer is one of the most creative (and successful) American industries in existence.  And remember, it all starts with you and your local breweries.
To that end, we're celebrating all week with
brewery tours held every day at 5:30pm
through Friday
,
and at
12 noon
on Saturday & Sunday, hosted by our general manager Jesse Sarinana.  
Shoot him an email
to reserve a spot- it's a small space, so tours are limited to ten people each.  Hey, you're already drinking the beer, why not check out how it's all made.  We promise- it's way less gross and better-smelling than watching sausage get made.