Coffee, Cinnamon Rolls, & Craft Brewers
November 17th, 2014
First off, a housekeeping note.  As always, Triple Rock will be open Thanksgiving, Christmas, and every other damn day of the year, ya heard?  This year, we'll have a special firkin of "Turkeyhead"- Monkeyhead with cranberry & orange zest- and our GM Jesse will be manning the kitchen himself, whipping up a limited menu of turkey burgers and ostrich chili, along with a veggie burger & vegan chili. (The attitude, as always, is included.)
Secondly, you may have noticed a little extra kick in one of our beers lately- specifically the In-Flux Coffee Stout.  That's right, ya'll, Flux Coffee over in the City is hooking it up for a series of coffee-infused brews you'll be able to enjoy at the pub as the weather FINALLY starts to its damn job and rain already.  In-Flux Coffee Stout, the first of our Jolt Series, clocks in at 7% ABV & 20 IBUs.  This brew has three unique ingredients: Coffee malt, oat crystal malt, and- in our opinion- the best cold brewed coffee around town. Major thanks to Arsalan and his team at Flux. We are really proud of this beer, and Flux should feel the same about their own brewing.  People can look forward to more Jolt Series beers featuring Flux Coffee coming up… "Sugar Spun Winter Porter" is up next.

"Man, Triple Rock blog post, that sounds like a lot of brewing on top of all that IPAX and SHE Series and everything else! How do you DO it all?"  First off, don't talk to blog posts, unless you're just trying to get a seat on BART.  Secondly, we have fresh meat in the brewhouse in the form of new assistant brewer Michael Moroney, a Michiganer like Jeff Kimpe.  Mike's last gig was at Arbor Brewing Co. in Ann Arbor Michigan, but we're thrilled to have him on our staff here in Berkeley.  Here's the official bio:
Mike Moroney originally hails from Oberlin, Ohio. After many years of imbibing the wondrous beverage of beer, Mike attempted to brew his own in 2008. After half a year's time of homebrewing, he started volunteering at Corner Brewery in Ypsilanti, MI (now known as ABC Microbrewery). With some dues paid and many a day catching bottles at the end of a four-headed Maheen in exchange for free beer, he was hired on part time at the production facility Corner Brewery. Shortly thereafter, the head brewer at Corner's sister company Arbor Brewing Company was in need of an assistant, and Mike joined forces with Bill Gerds at the pub in downtown Ann Arbor. Between 2009-2011, Mike split his time between the production facility and the pub, maintaining cellarman status while learning to brew on both systems. By the end of 2011, Mike took on the role of lead brewer at Corner Brewery and was brewing 5 days a week between both Arbor and Corner breweries.

In 2012, Mike took over the headbrewing position at Arbor Brewing Company when the previous headbrewer, Logan Schaedig, departed for the opening of ABC India in Bangalore. As headbrewer for Arbor Brewing Company, Mike developed new recipes and brewed the year round offerings and seasonal releases. He also maintained a sour barrel program, keeping four sours available in bottles at all times, and pioneered a new sour draft program. Mike remained the headbrewer at Arbor until late summer of 2014 when he relocated to Berkeley, CA. Mike couldn't be more thrilled to be working with a fellow brewer as accomplished as Jeff Kimpe and for a place as awesome as Triple Rock. The similarities between Arbor Brewing Company and Triple Rock are unreal, whether it's the 7 bbl brewhouse and fermentation space, or the wonderful pub feel and interconnectedness of the staff and community.
And lastly, fittingly, our Tuesday Pairings series is coming to an end for the year tomorrow with Berkeley's own Cinnaholic (get yer tickets right here).  While this is a more-literally-than-most bittersweet moment, you guys seem to like the Tuesday Pairing series s'damn much, we're planning to bring it back next year.  The whole idea of these things was to celebrate the rich culinary culture we have in Berkeley & the Bay Area- we saw Alice Waters get out of a car once, you know- and it looks like you guys were down with that, as we hosted everyone from newcomer POP Mama POP to Cheeseboard Collective, and we're looking forward to doing much more of the same in 2015.  (Psst… we might even spin one of this year's tasting into an SFBW event next year.)
Great(est?) American Brewpub @ Great American Beer Fest
September 24th, 2014
First of all, the "Great(est?)" is a joke, of course.  We know there's no question about it.
Secondly, it's the end of September- fall is here, the A's are shoving their way towards the postseason, and for us breweries, the Great American Beer Fest looms large, both in prestige and altitude.  We took home a silver (Red Rock) and a bronze (Rye Smile) last year, and we're gunning to at least match that performance.  We're at booth E25 in the Pacific region, and here's what we're bringing this year:
IPAX – American IPA
Rye Smile – Rye Beer
Small Talk – Session Beer
Red Rock – American Red/Amber Ale
Bell Ringer – Imperial Red Ale
Elevensies – Pro-Am Entry
Elevensies is an Imperial Baltic Porter made with oats, maple syrup, TCHO cocoa nibs & Matching Half Café espresso- the brainchild of Bay Area Masher Patrick Bennett, whose original recipe we used & scaled up for the GABF competition:
I fooled around with brewing in college but it wasn't until a friend gave me his system that my passion for brewing started. At first I brewed as a distraction from graduate school, but very quickly I became obsessed with making my beer as good as it could possibly be. I love drinking my own beer, but my favorite part about this hobby is that I've met and become friends with many other brewers and beer geeks. I'm an active member of the bay area brewing community as part of the the Bay Area Mashers, the Oakland homebrew club.  This year I'm very excited that Triple Rock invited me to brew with them to make a unique beer on a much larger scale than is possible for me, it was a great experience and is one of the highlights of my brewing career.
No word on how much Elevensies he's consumed for breakfast during his homebrewing career.
No comment on how much we've had.
•
Closer to home, out Triple Rock Tuesday Pairings have been a hit- every other week, we have a different local food producer come in with their goods, pairing them with our beers, and presenting the results to you, our adoring public, in a low-key evening on the deck.  We've had POP Mama POP popcorn, Native Baking bar cookies, and HEAT hot sauce in, and our next one will be on October 7th, with Simone Arpaio of Almare Gelato, alongside our own Michelle Mora.  The events have been selling out, so get yer tickets earlier than later.  Hell, we'll also toss in a brewery tour and a pint glass for good measure.
It's specifically not a full-fledged beer dinner, to be sure.  It's a low-key night, where you'll drink some good beer, have some good local food, and learn a little something about a little something- swirling is strictly optional.
Tasting Tuesdays
August 14th, 2014
(Not to be confused with Tasty Tuesdays, though he will be grilling for at Stumptown.)
There's a lot of good food around Berkeley & the Bay.  So much so, it's almost silly.  Hell, we can smell Chez Panisse from here.  And if you've had our burgers or wings, you know we're no slouches ourselves when it comes to pub fare.  On top of that, the Bay is arguably the birthplace of craft beer as we know it (we've been here since 1986, and on a related note, get the hell off our lawn).
Why are we blathering on about this?  Because we're gonna start working a little more closely with these small companies that keep the Bay at the forefront of the food (and beer) scene.  Every two weeks, we'll bring in a different local food purveyor and pair five or so of their offerings with house-brewed Triple Rock beers.  Popcorn?  Salads?  Pastries?  Empanadas?  Chocolates?  Custards?  Chicken Wings?  Yes.
We're starting off on Tuesday, August 26th with POP Mama POP, out of Pleasant Hill.  We'll be taking five varieties of POP Mama POP popcorn and pairing them with five of our house-brewed beers.  Low-key, simple, tasty, but you'll learn a thing or two about beer pairing so you can pretend to know what you're talking about next time you host a dinner.  Plus, we're going all-vegan with this one.  Your $25 ticket (plus taxes, fees, and a blood sample) gets you five portions of popcorn and five 9oz servings of paired beers.  Event's at 7, but ticketholders can take a brewery tour either before (6:30) or after the pairing (each limited to 13 people).  During the pairing, you'll hear from Pop Mama herself as well as our thoughts on the pairings.
Go ahead and click here for your tickets: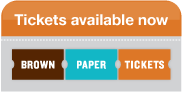 We already have some more vendors lined up, including Native Baking and Nosh This, so you're gonna want to keep an eye on this series.    Hell, do you have a favorite local food company you'd like to see paired with us? Let us know!
A Good Hop and an Ale for ALS
July 16th, 2014
First things first- tonight we're heading to The Good Hop.  Drake's & Faction will be there, too, as it's an All In The Family event- TGH owner Melissa Myers used to work at Drake's, Faction co-founder Rodger Davis used to work at Triple Rock & Drake's, and, of course, our co-founder John Martin co-owns Drake's.  The real story in all that is that  after all that, we're still apparently not sick of each other yet, hence this event.  Between the three of us, we'll be taking over all the taps of the new joint.  Jesse'll be there to rep Triple Rock, and he can tell you all about the beers we're pouring- IPAX, Dragon's Milk, Handshake Pils, Bug Juice and SHE Comet, and Leadbelly.
"Leadbelly? Sounds familiar."  Sure does, skippy.  We made it last year for the Ales for ALS campaign, and we're doing it again this year.  It was released at the pub last night, it'll be at the Good Hop tonight, and it'll be at the Ales for ALS Fest, hosted by Faction on July 26th.  A dollar of every pint sold goes back to ALSTDI, the world's foremost ALS research group.  Last year, this program raised almost $200,000, with 45 breweries participating. This year, 69 breweries participated, across 22 states, so we're hoping for an even bigger return this year.  The beer itself is a stripped-down pale ale- nothing but two-row & the ALS hop blend, and it clocks in at 5% ABV.
In non-disease-curing beer news, the Single Hop Experience marches on, with SHE Comet out now.  This blend is quite pungent, with notes of citrus and a bunch of dankness to it (Jeff Kimpe says it "smells like downtown Berkeley").  This guy's also on tap at the pub, and will be at the Good Hop tonight, as well as the Ales for ALS fest.
New beer series & new beer fests
June 12th, 2014
We're one of America's first brewpubs, and as such, we definitely can trace our roots back to the Old Country, where beer was mastered and Prohibition never sullied the history books. This next month, we're gonna be embracing that lineage a little more than usual, as our lager series takes off and the World Cup dominates the telly.
First up in the lager series is Handshake Pils, clocking in a 5% ABV and 38 IBUs. This upcoming pilsner was brewed with the finest German Pilsner malt, Czech Saaz Hops and workhorse of a yeast strain, as well as a splash of water from Hetch Hetchy, our extended handshake to the City. Following Handshake Pils will be a string of house-made lagers, including more pilsner, a dunkel, and marzen, and whatever else strikes head brewer Jeff Kimpe's fancy.
Not into lagers? Fair enough. The beauty of beer is that there's a little something for everyone. Alongside the lager series, our Single Hop Experience soldiers on, with SHE Equinox and SHE Comet. These beers are American pale ales brewed exclusively with the hop in the name, giving you a beer that's equal parts entertainment and education, as you get you smell & taste the nuance of the featured hop without having to get yer hands all green and gunky like we have to.
Next up, the World Cup has arrived, and while baseball is America's pastime, sports-induced beer definitely gives soccer a seat at the table, even if we refuse to actually call it by its name.  The full schedule is on the FIFA site (don't forget we're on Pacific time), and we'll be holding normal hours throughout the tournament (no 9am IPAXes, sorry), and will be showing all the games with the sound on.


New Triple Rock server uniforms for the duration of the games
In other news, we'll be hitting the road a few times in the coming month.  First off, we're headed to the Oakland Zoo on June 21st. Partially to find an origin story of Monkeyhead, but also for the 22nd Annual Walk in the Wild, an "epicurian adventure" of a fundraiser for the Zoo, with a fairly ridiculous list of East Bay food & drink vendors on site to make even the boring animals interesting.
Following that, on July 7th, will be the 14th Annual BreastFest at Fort Mason in San Francisco, one of the biggest & most prestigious beer festivals in San Francisco year after year.
And at the end of July, we're gonna head to some joint named Faction Brewing in Alameda for Ales for ALS on July 26th.  We made SHE Leadbelly last year for this event & served it at the pub, but this go-round, Faction's gonna be hosting us along with 15+ breweries from all over.  Taking the Ales for ALS hop blend donated by HopUnion, the participating breweries will be putting their own spin on the blend by making their own unique beer from the common starting point.